Huntingdonshire Community Plant and Tree Nursery, Huntingdon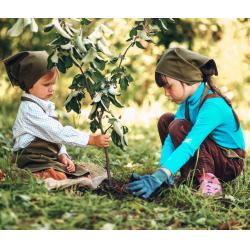 About Huntingdonshire Community Plant and Tree Nursery
We have several special gardens, an orchard, nuttery, potager, cut flower garden, tree nursery and vegetable garden. The nursery is managed by Huntingdonshire District Council's Countryside Services but relies on a team of volunteers to help. We operate the nursery in an environmentally friendly way by limiting the use of pesticides, composting green materials and using rain water harvested in a series of water butts. We also have a composting loo. The produce grown is used in the cafe at Hinchingbrooke Country Park and sold to raise funds for the nursery.
We also open on the second Saturday of the month. We also open on Tuesdays and Thursdays staff committments alowing.
Please note the Nursery Staff have limited access to their e-mail service so please ring the number given for more information.
Please click here for more or phone for school visits, volunteering or produce availablity
Huntingdonshire Community Plant and Tree Nursery Opening Hours
Mon, Wed, Fri: 9am-4pm