Karimix, Nr Faversham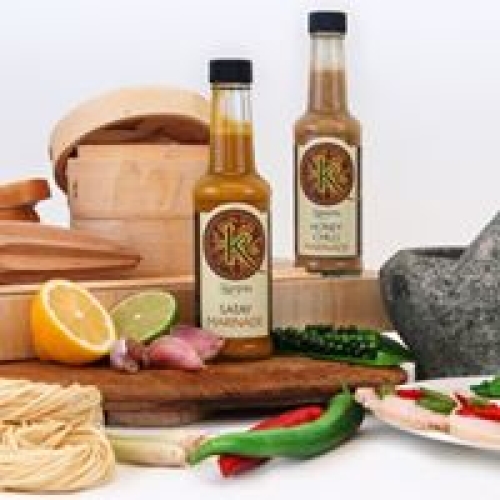 About Karimix
Karimix is a UK based independent, BRC accredited food manufacturer located in Selling, near Faversham, in Kent which specializes in bringing the traditional aromas and flavours of South-East Asia into the modern kitchen. With our products you will be able to prepare authentic oriental meals in minutes with an absolute minimum of effort.

The Karimix range of relishes, chutneys, curry pastes, marinades, soups, sauces, dressings and condiments is inspired to maximize imaginative flavour fusions. We cater to both the Retail and Foodservice industries.

Karimix recipes are greatly influenced by the unique mixed heritage of the owner and chief creator, a Peranakan, whose origination is from Singapore, which is the melting pot of Far and South-East Asian cultures and cuisines.
Karimix Opening Hours
Mon - Fri 9am - 5pm